Ticket Purchase
How can I buy tickets on ZAIKO?
1. Please choose an event and click "Buy Now".
2. Please enter your name, the number of tickets, and select "Get Ticket".
3. You will be required to create a ZAIKO account if this is your first time. You can sign in with your Facebook or Google account.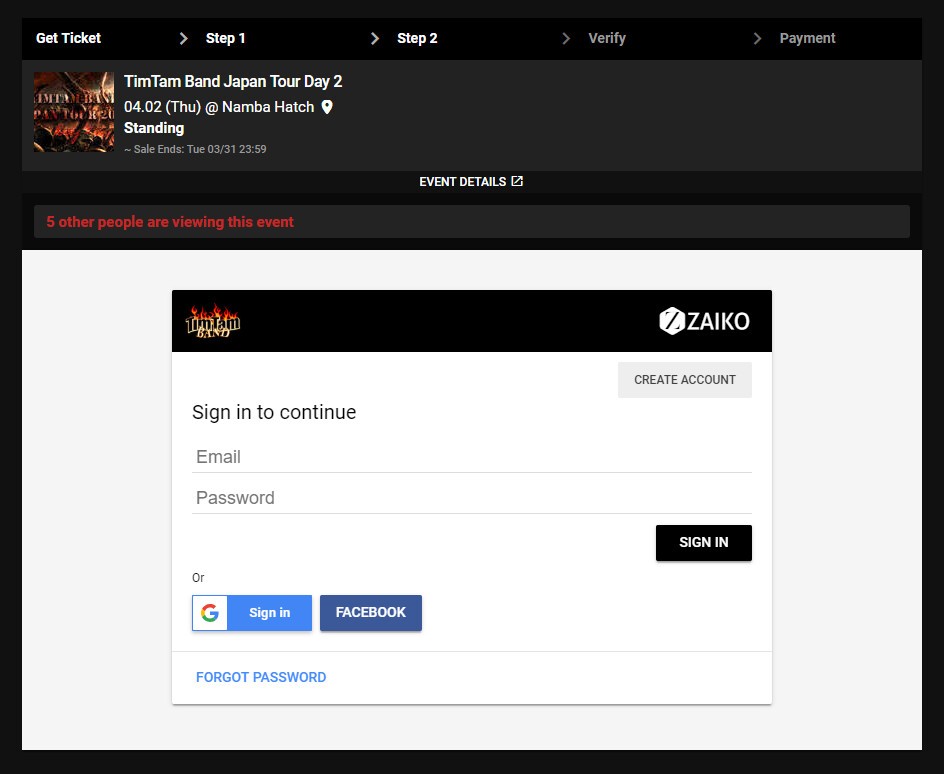 ZAIKO often has problems delivering to @hotmail.com, @ezweb.ne.jp and @naver.com accounts. Please use a different email address.
4. You can pay by credit card, Convenience Store Payment*, or with Paypal.
5. Tickets will be displayed inside your ZAIKO account after purchase. You will be required to show the e-TICKET at the entrance with your mobile phone.
Printouts or screenshots are not valid.
Please follow these instructions on the day of the event.
Depending on the event, Convenience Store Payment method may not be available.
Please purchase your tickets using a personal computer or smartphone.
Depending on the event, the door staff might ask for your ID card for verification purpose.
I am not receiving SMS verification code. What should I do?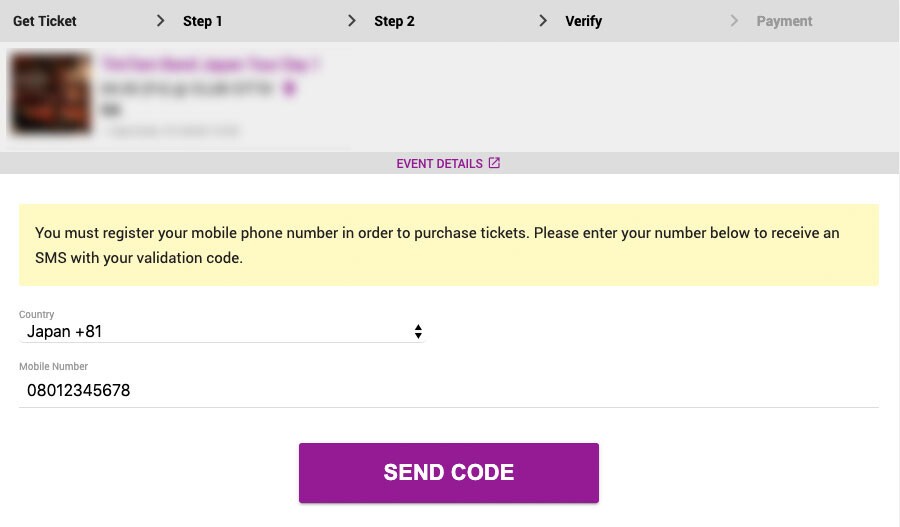 If you have not received a SMS code, please click the "Call" button on the next page. You will receive a phone call on the registered phone number providing your SMS verification code.
Your account will be locked out if you repeat requesting the call. If neither of these methods work,
Please contact us
.
Where can I find the reserved seat number or reference number?
When you purchase a reserved seat or when the event organizer provides a reference number, the number will be distributed one hour after the sale starts. You can check your number on your e-ticket inside your ZAIKO account. Depend on the event organizer`s decision, the number might show up either on the day after purchase, or the day before the event.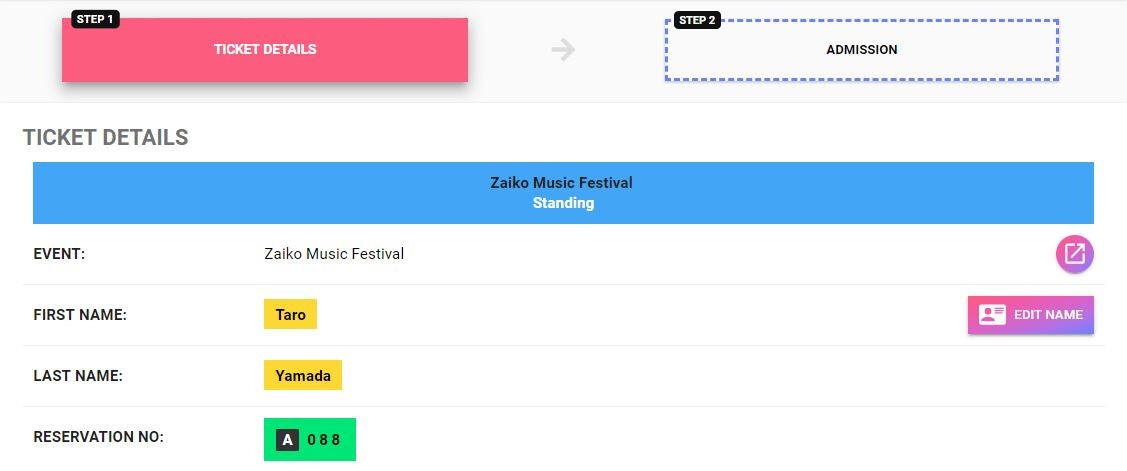 Can't find what you are looking for?