Live Chat
How to live chat during the show
There are 2 types of live chat.
Please note that these types are decided by event organizers beforehand.

①「Twitter」: Tweet with the #hashtag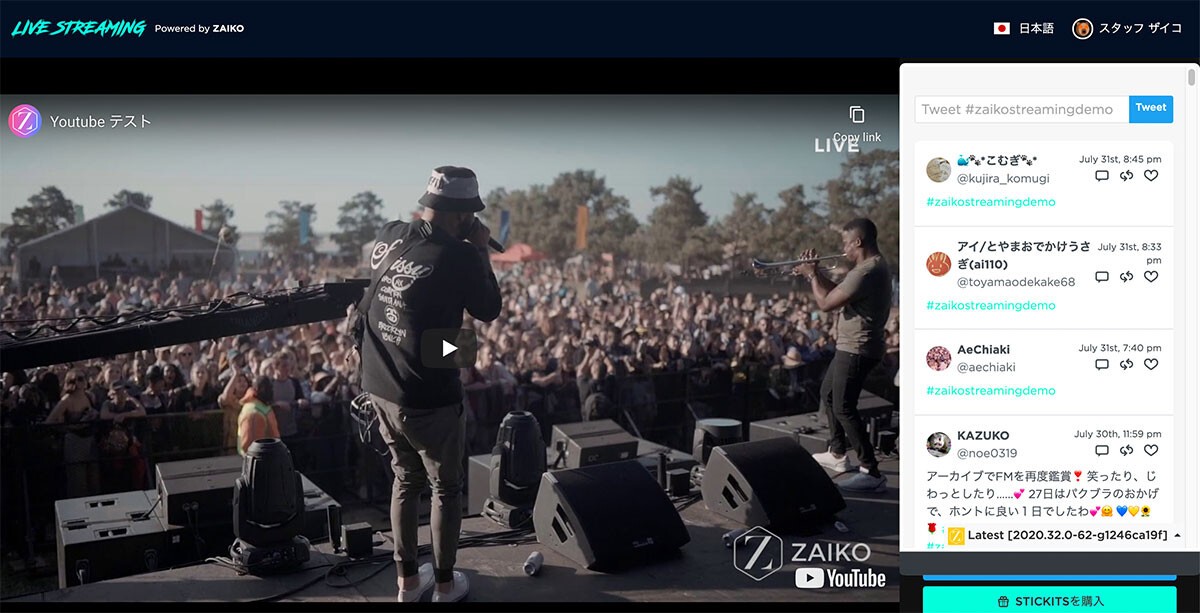 ②「Disqus」: Make an account with Disqus, and make a comment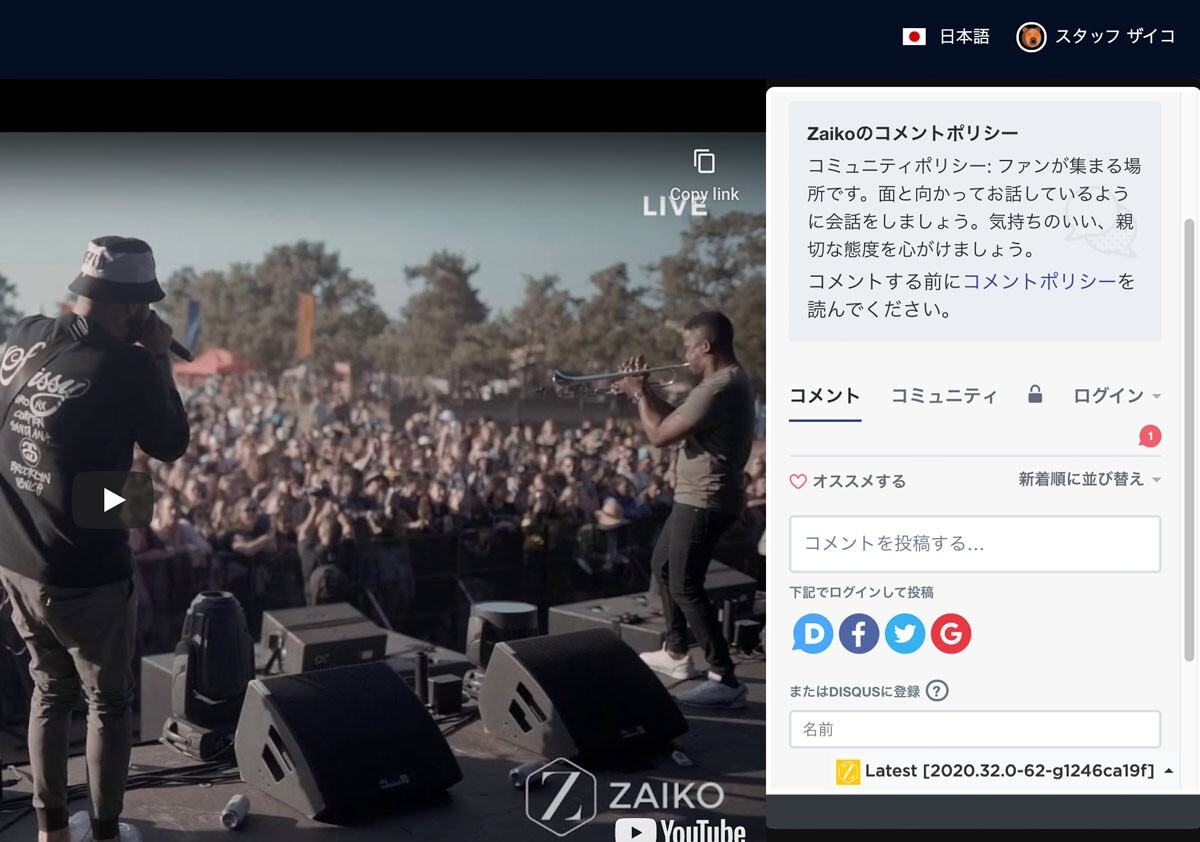 How to determine which?
On the streaming page, there is a button named "Live Chat".
Please click this button, and you will be able to see whether it's ①or②.

【How to chat】
①Twitter
Tweet with the hashtag on your own Twitter account
The tweet you made will be automatically reflected in the chat screen on the streaming page.
Please understand that hashtag is required.

To chat, open your own Twitter account, or login from the streaming page.
We recommend using Twitter on a different device/tab to prevent the streaming from being stopped or unstable.

※Your Twitter name will be revealed on the chat field
※Your tweet will not be displayed if you are using a private account
※Hashtag will be shared via the event organizer/artist's official Twitter page, Zaiko's event page, etc...

②Chat via the 3rd party tool「Disqus」
Login or create a new Disqus account with your email or SNS account.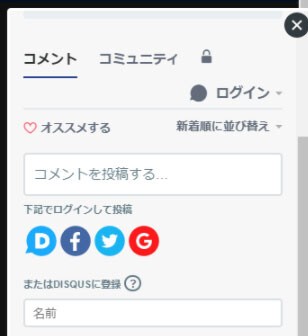 Once you have an account, you can join the chat on the streaming page.
Can't find what you are looking for?